Getting your team set up to start training on Ethena is a simple, straightforward process.
Platform setup consists of four main categories of activities:
Account settings
The first steps to getting your organization ready for training is to manage a few key settings on the Account page of the Ethena Admin Hub.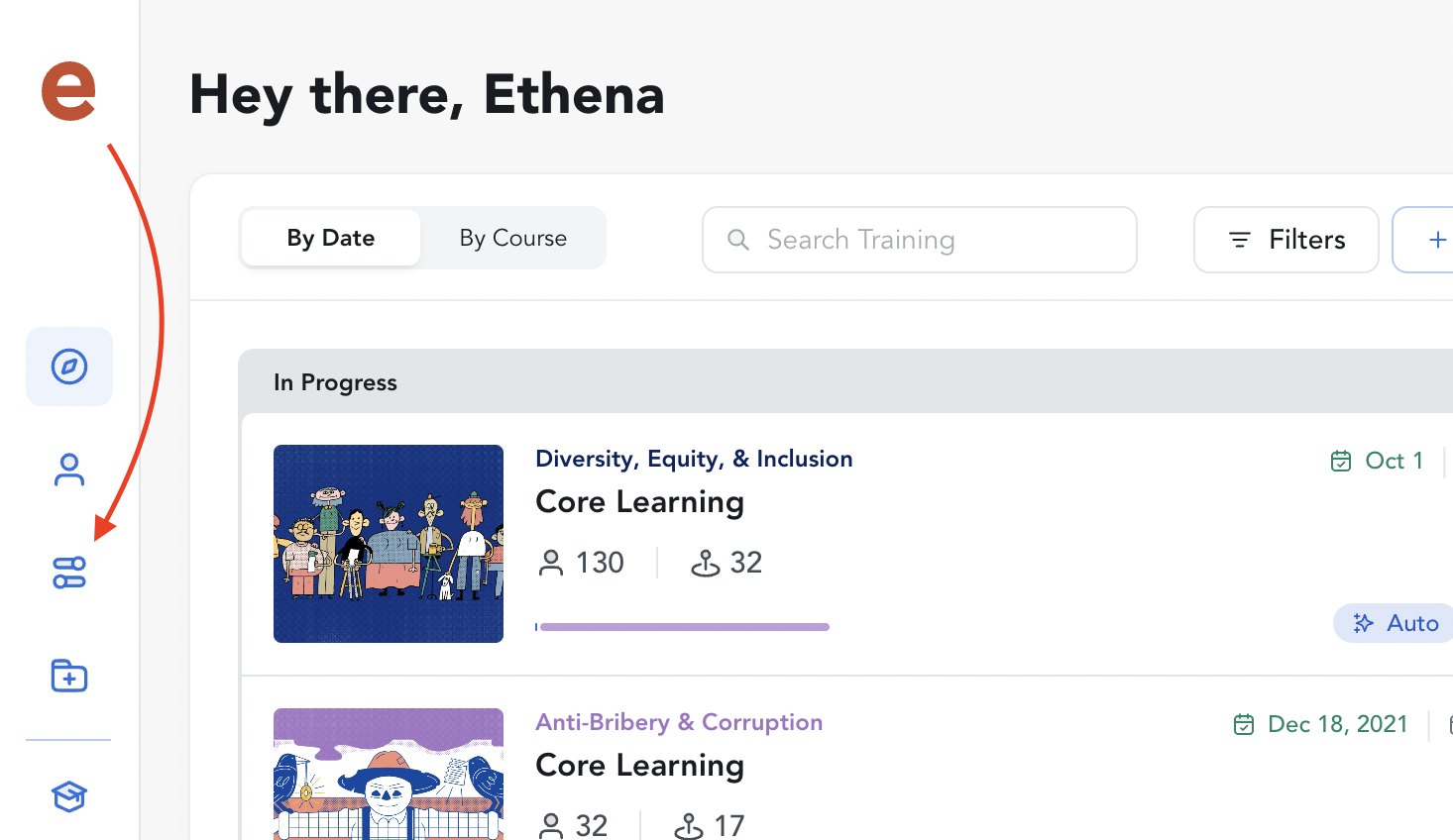 These settings appear on the Settings page of the admin hub.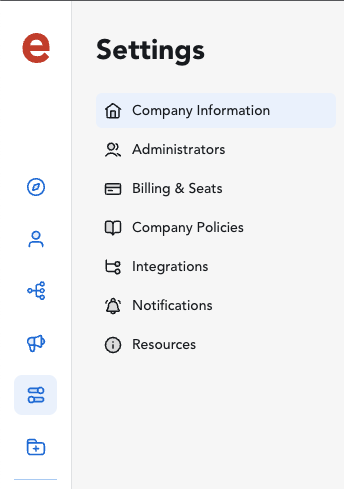 On this page, you can:
Add any company policies relevant to the courses you'll be administering on Ethena. These will be included in team members' learning centers for easy access.
If you will be managing team members via a CSV upload, set up a custom field to include in this upload. This custom field allows you to add one additional field to your team member upload beyond the standard required fields.
Add team members
The last step in setting up your Ethena training is to add your team members. There are three options for adding team members to the platform:
Once your team members are added to the platform, you will be able to assign training to them.
Add courses and create training assignments
The first step to assigning training to your team is to purchase a course in the admin hub's Course Catalog. Click on the

icon on the left side menu of your admin hub to see all available Ethena courses. Clicking on a course's tile will allow you to preview content, view pricing, and go through the purchase process.
Once you've purchased a course, your next step will be to create one or more training assignments for this course. We have a couple of handy articles here to help walk you through this:
Set up notifications
Once your training schedule is in place, you will set up notifications for learners to receive their training.
If you take no action, learners will receive email notifications by default. However, if you would like for notifications to go out via Slack or Zoom Chat, you can enable one of these integrations:
You can also enable it so that folks receive notifications via Slack AND Email as described in this article. Nifty, huh?
Regardless of whether you choose email, Slack, or Zoom Chat notifications, we recommend that all admins add the Ethena domain to their email allow list to ensure notifications are successfully sent. See this article (Gmail specific) for more information.
On the Notifications tab, you can also configure how often and on what day reminders are sent to learners who have outstanding training to complete. You can select from the following options:
No reminders
Biweekly reminders
Weekly reminders


Resources such as this help center, introducing Ethena to your team and more!