So, you've purchased a course (and it's accompanying micro-learning library!), and you want to check out the various components to start assigning training… in just a few clicks, you can–and send the links to anyone on your team to review, too!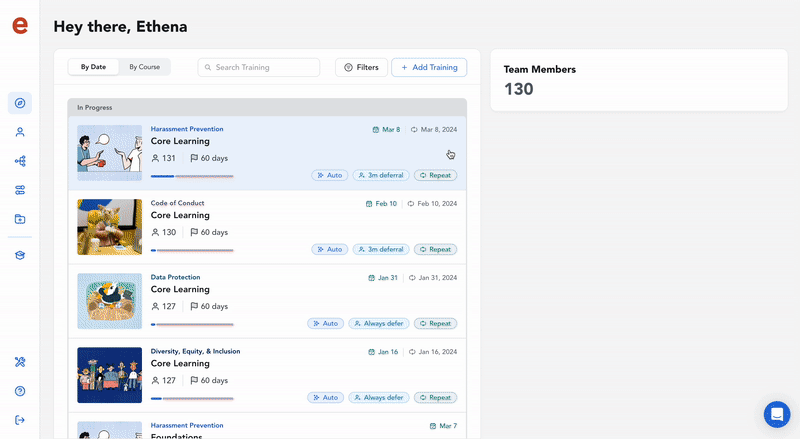 To Preview Training, from your Dashboard:
Click 'Add Training' button in upper right corner
Select the course you want to view content for.
Click "One-Off Assignment"
Filter by "All Content" , "Core Learning", or "Continuous Learning"
Click the "Preview Content" link next to each module.
The assignment will open in a new tab
Click "Let's train" and begin to review the content! In a nudge preview, you can click around as you please throughout (no timer or sequential order of content required).
If a course is not appearing here but you purchased it, reach out to your Customer Success Manager or support@goethena.com.
Note: Training viewed through a preview link like this will not count towards training requirements or show on your learner transcript in Ethena.
Et voila!