Admins will find all the necessary information for introducing Ethena to their team in this introduction deck.
This overviews the suggested language and approach when it comes to introducing team members to the Ethena platform.
For example, this is a possible introductory email for Harassment Prevention: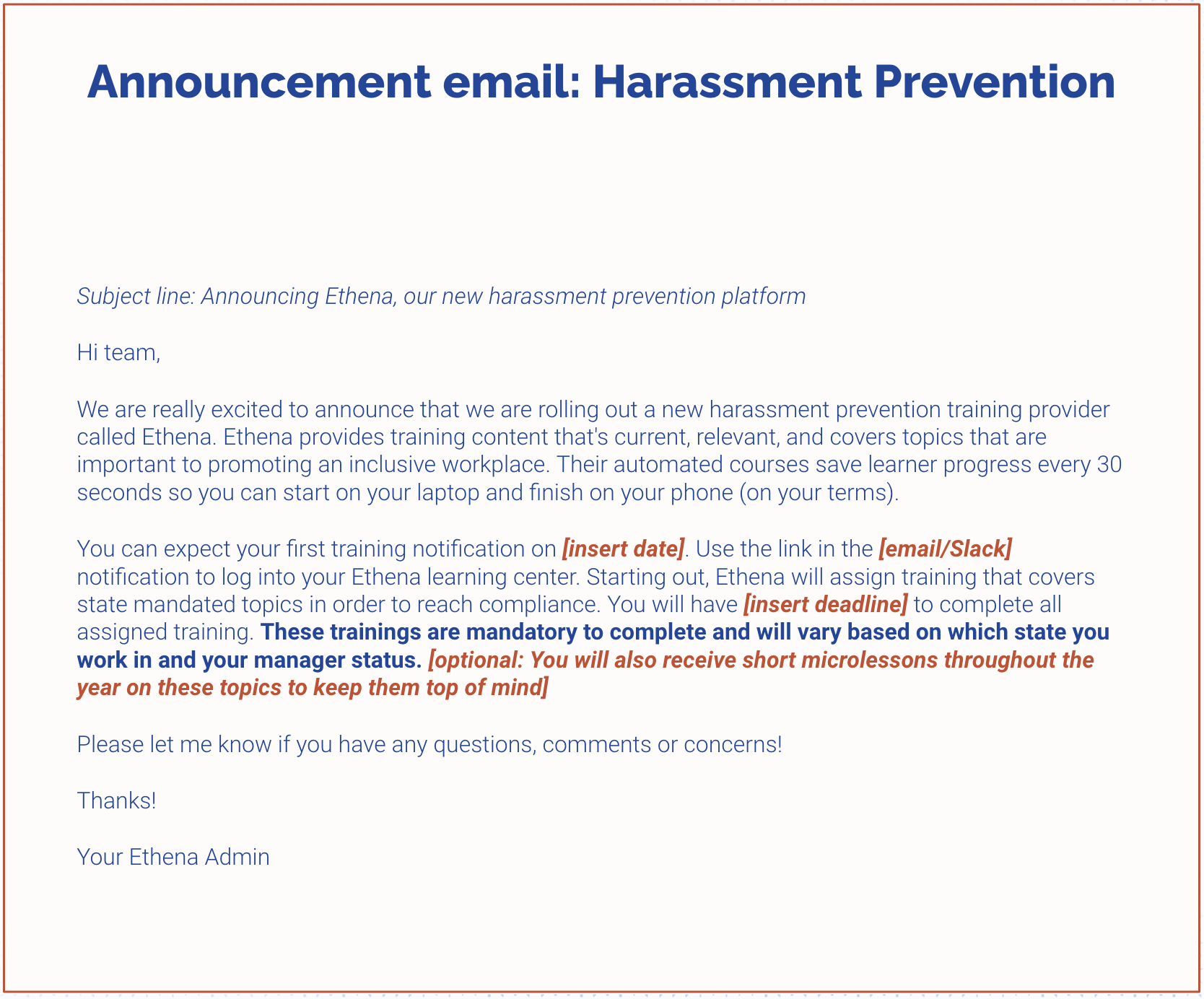 This introduction deck also includes sample slides to show to team members in addition to email templates.