Admins can add links to company policies in the Ethena Admin Hub.
Once added, these policies become available in the Learning Center for learners to easily reference; they will be categorized under the relevant course. They are also linked when referenced in specific training nudges.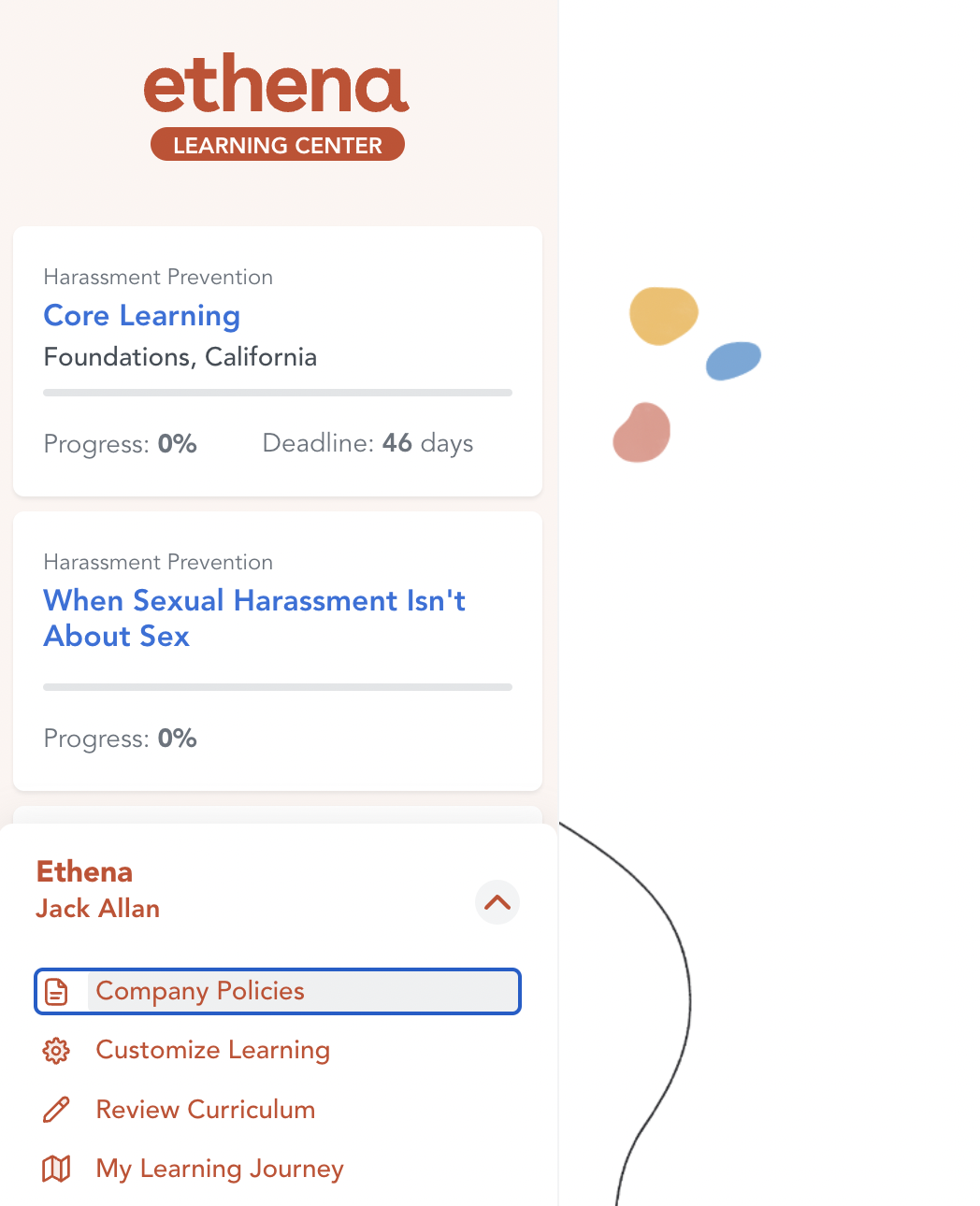 How to add your company policies to Ethena


To add your company policies to Ethena:
1. Navigate to the Account page of the Admin Hub.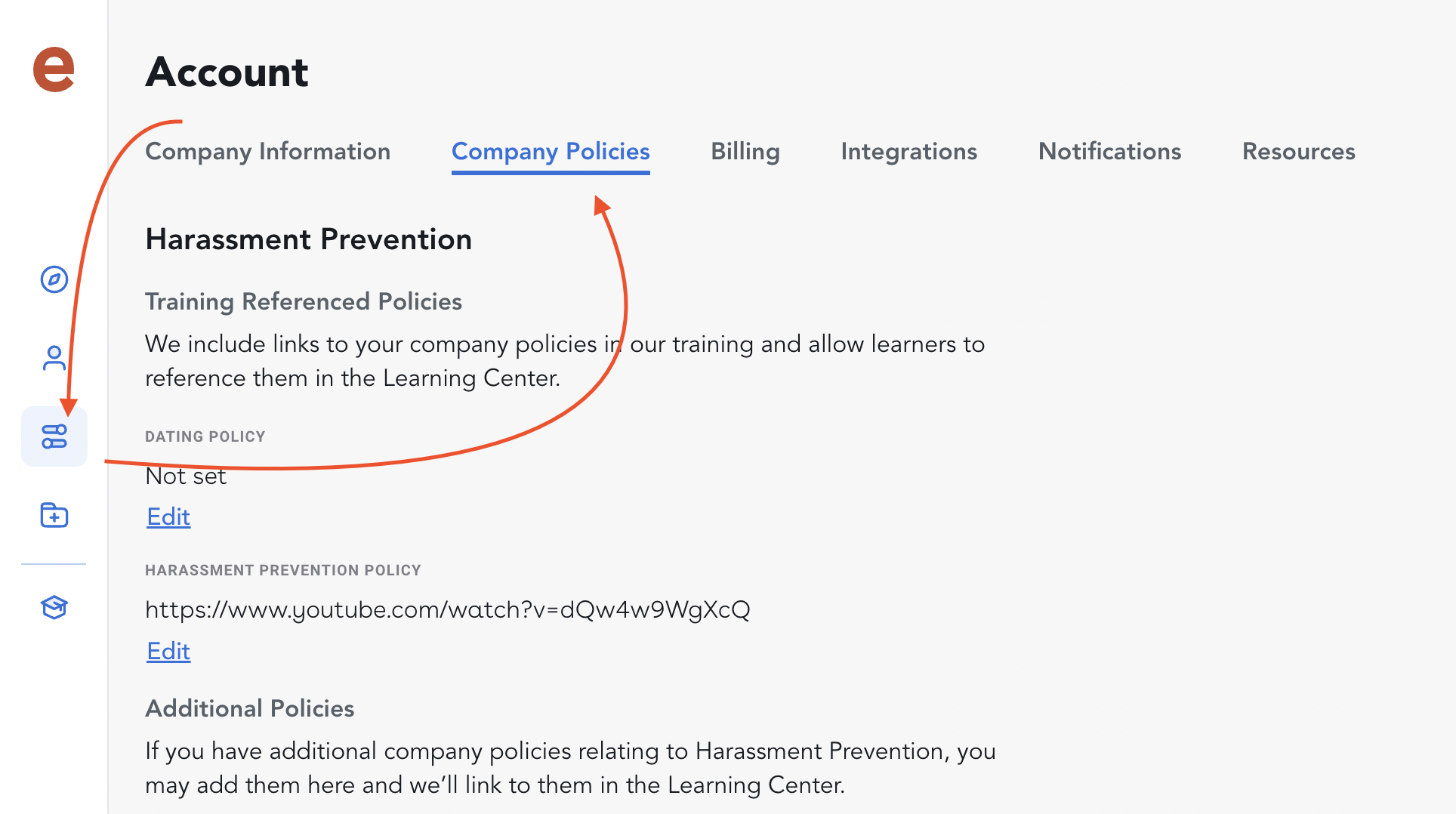 2. Under Company Information, scroll down to Company Policies and click Edit.

3. Click "Edit" to add URLs linking to your company's dating and harassment policies.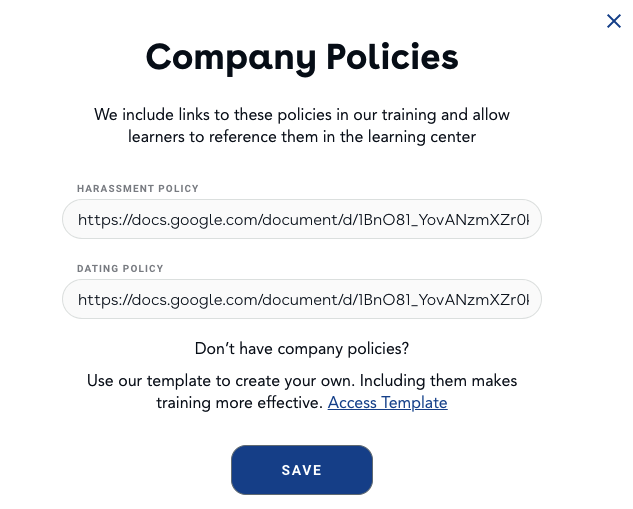 4. Click Save.
Note that Ethena only supports adding company policies as links.
Don't have a harassment or dating policy?
Check out these sample policies from Ethena.