In Ethena, you have the option to send automated reminders to team members with outstanding training to complete.
These reminders are sent in addition to the notifications learners receive when they have a new training assignment to complete. They only go out to team members who have not yet completed all their training (i.e., those with outstanding modules to complete).
Automatic reminders can be sent on a weekly or bi-weekly basis. They are sent out via Slack, email, or Zoom Chat, depending on your organization's selected notification method.
To set an automated reminder cadence on Ethena:
1. Head to the Account section of the admin hub.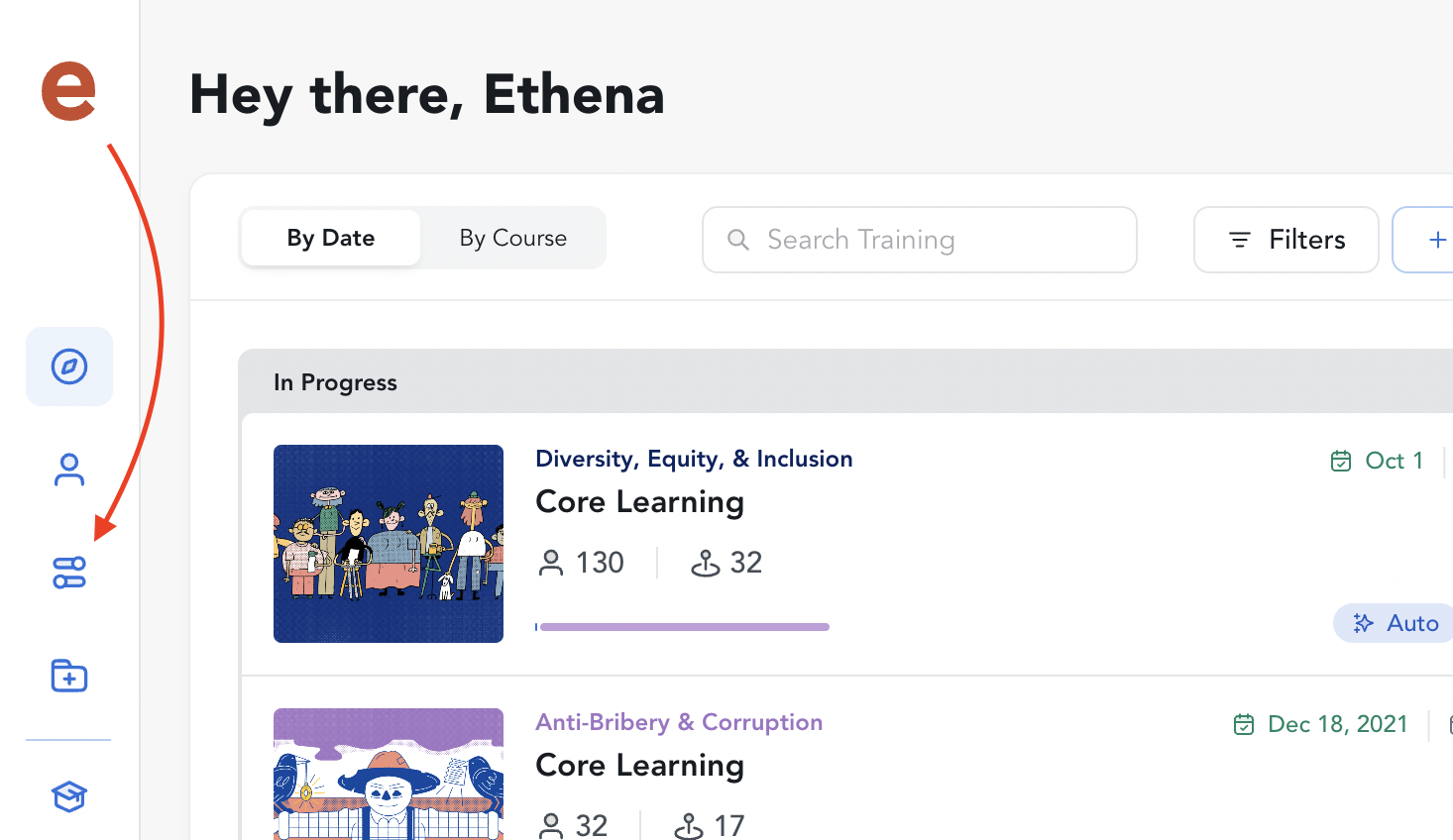 2. Under the Notifications tab, select "Outstanding Training Notifications".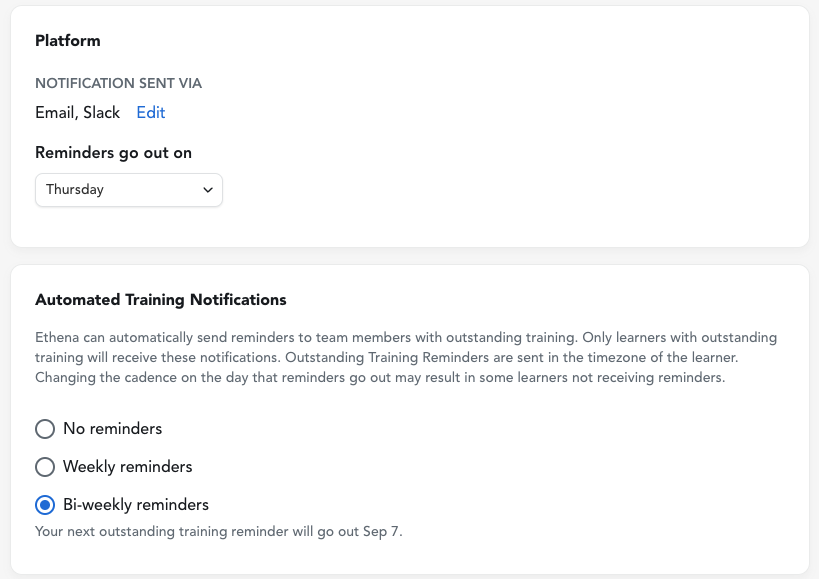 Just select the option you would like here as well as the day of the week you would like them sent on and you are all done!

If you would like to turn off Automated Outstanding Training Reminders for a specific assignment, this is possible! Once you are on the assignment you would like to change, click to "edit" button in the top right and scroll down to the bottom of the edit window.
You can then disable reminders by hitting the below switch and then saving.