In order to edit a team member on Ethena, go to the Team page from the Ethena Admin Hub.

To the right of every learners name, you will see three vertical dots.

Clicking on those dots will open a dropdown menu giving you the option to edit the team member's information.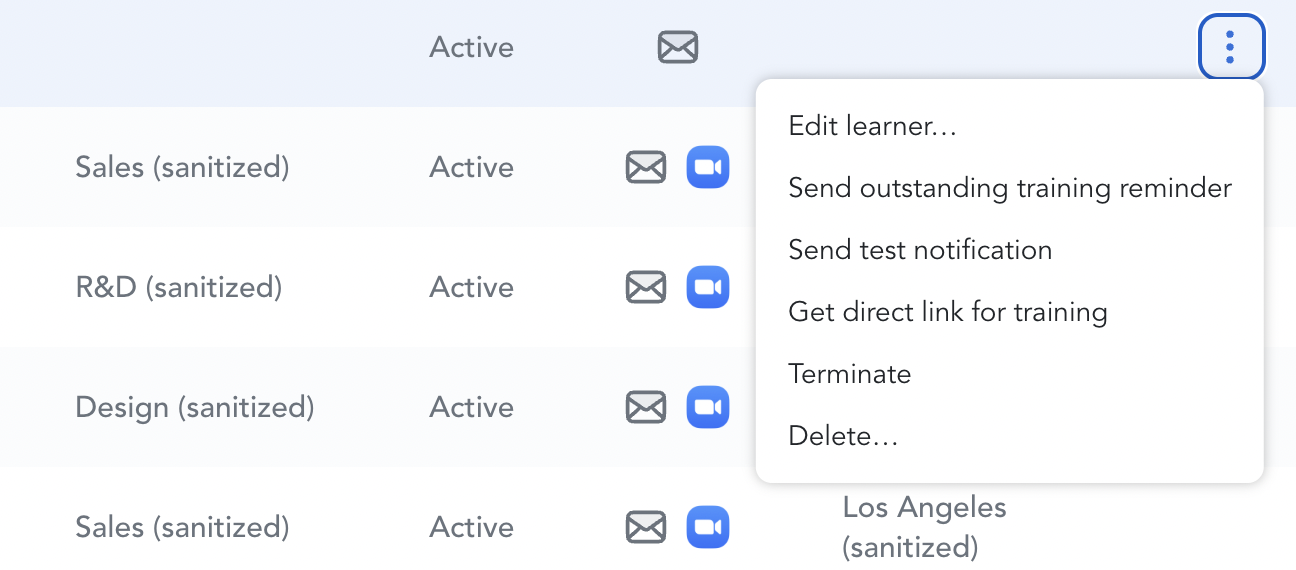 Editing the Learner gives access to change their name, email, and other notable information about their role in the company.