As an Ethena admin, you may want to limit access to certain parts of the admin hub. Fortunately, this is possible with tiered user permissions in Ethena. At a high level, admins can either be Account Admins or Feature Admins. Account Admins have access to all parts of the system; they can limit access for Feature Admins. To set Feature Admin permissions:
Click on Settings in the lefthand menu on your Ethena admin hub.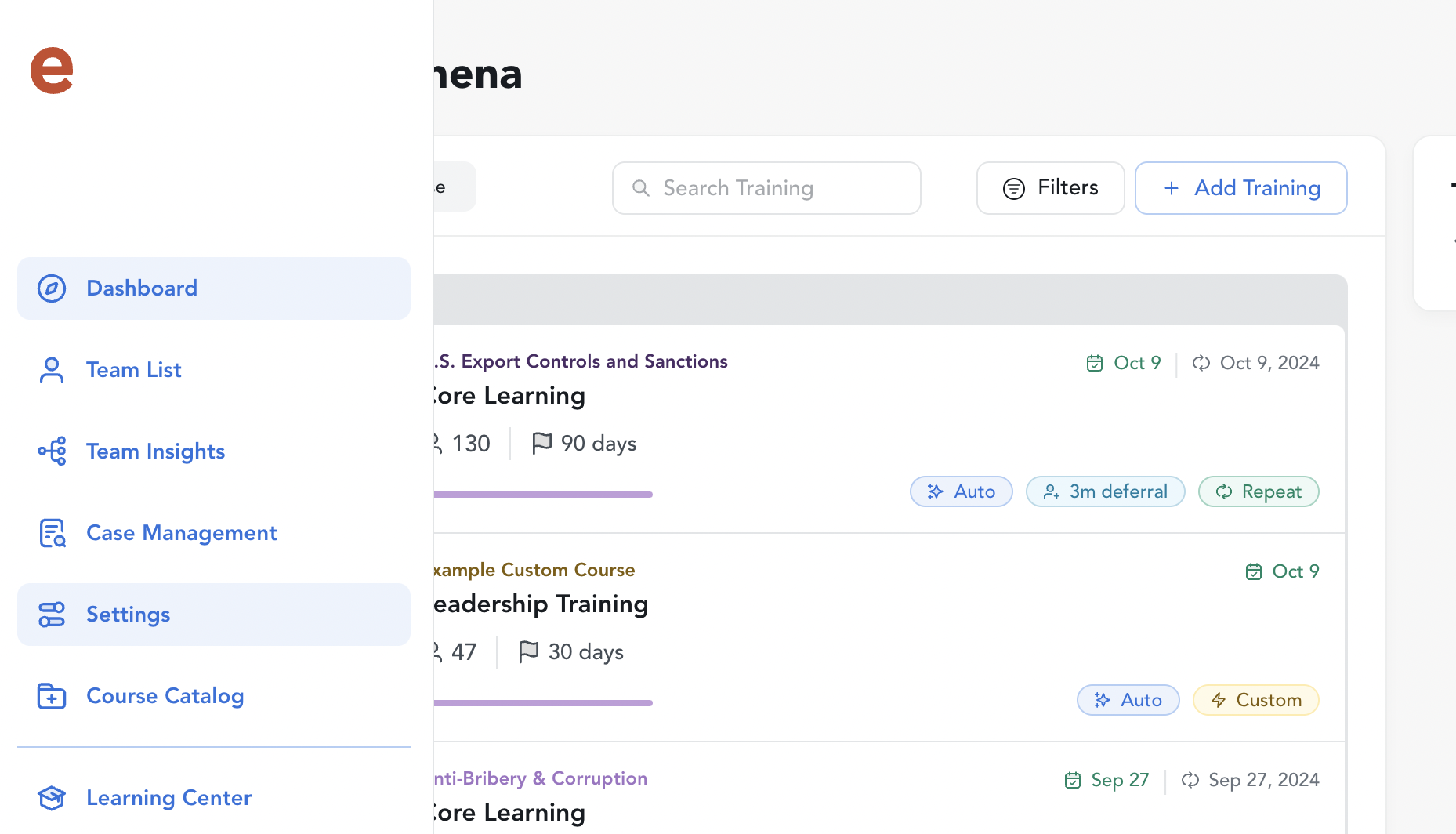 On the Settings page, click Administrators.

By default, all admins in the admin hub will be designated as "Account Admins", meaning they have access to all available sections of the admin hub. To limit an admin's access only to certain admin hub features, first, select their name from the admin list.
In the Edit Permissions modal, change the admin's role type from "Account Admin" to "Feature Admin".

As a Feature Admin, the admin will retain access to the training section of the admin hub. You can check the sliders for other sections to enable or disable access to other parts of the system.