Training links are available on both an individual and bulk basis. In order to send a reminder notification for an individual learner, go to the Team Members page.
Click on the team member's name or to the right of their name on the team member list. Both options will give admin the ability to send a test notification, which shows up as either a reminder email, Slack or Zoom Chat.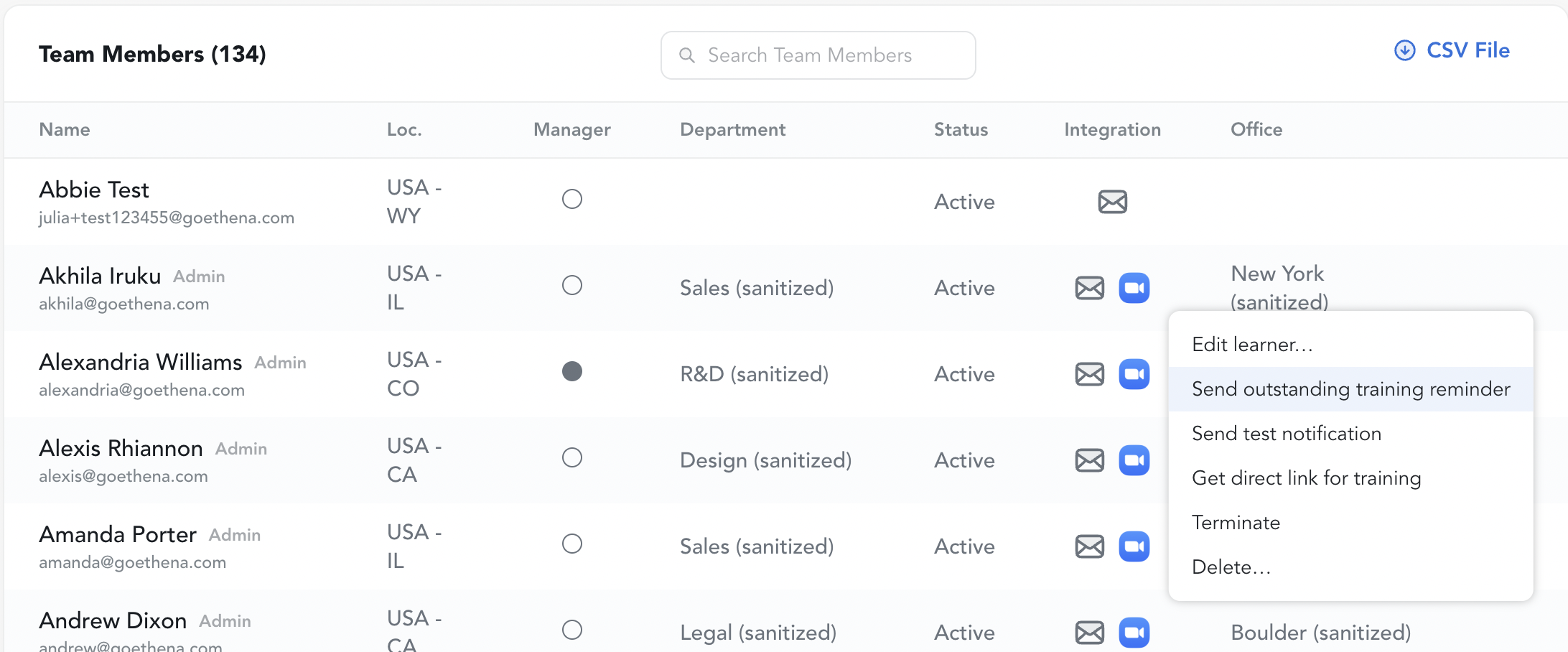 The reminder notification in email, Slack or ZoomChat form contains a magic link that will open up the team member's Learning Center and show their progress along with where they left off in their training.