Ethena uses the following statuses to make sure team members are completing training.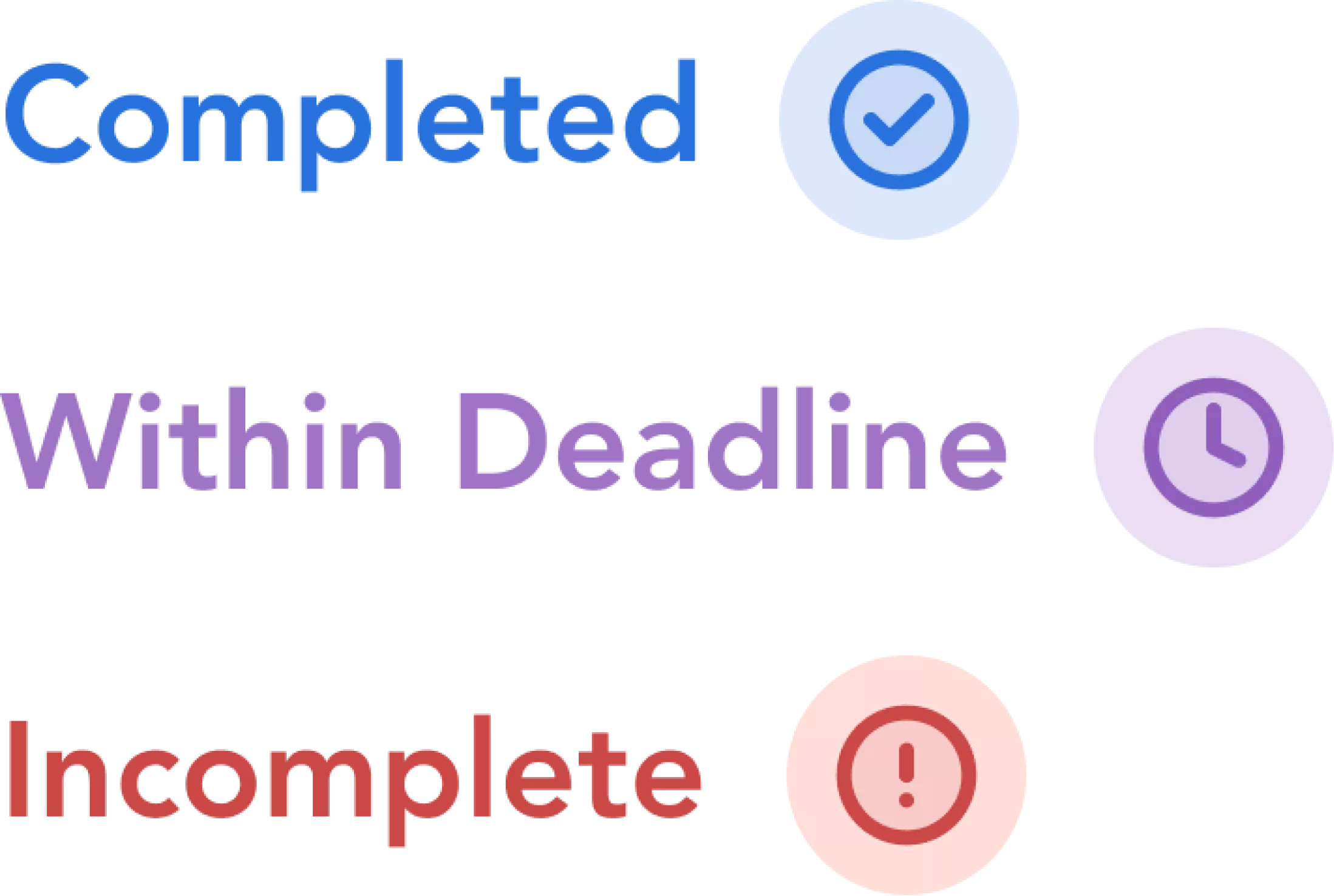 Completed:
This is a learner who has finished the latest assigned batch of core training within an assignment.

Within Deadline:
Not completed, but the learner still has time before their deadline to complete the training assignment.


Incomplete:
This is a learner who has passed the deadline of an assignment.

On Leave:

This learner is currently on leave. Training will continue to accumulate for the learner

to address upon their return.
These statuses are visible on the right side of the Learners section in each assignment, meaning that admins can take note of who exactly needs to complete their nudges.



The dashboard will also show an overview of completion which depict the percentage of on track and team members who have completed training. You can also choose to filter the results in the left panel to help narrow things down further!