Gusto integrates with Ethena to sync employee data to Ethena's platform, reducing the overhead of managing multiple systems.
How do I connect to Gusto from Ethena?
Sign into the

Ethena Admin Hub.
Click

Accounts

on the left menu.

​

Navigate to the

Integrations

tab.

​

Click Connect Gusto.

This will direct you to Gusto's website.

In the section labeled Gusto, click

Integrate Gusto

.

​​

Enter your Gusto credentials and click Sign in.
You will be redirected back to Ethena's Integrations Page.
If the connection was successful, the Gusto section of the integrations page will:
Show as 'Enabled'

Display when the last sync occurred

Indicate how many users are managed through Gusto versus managed directly in Ethena.
You can turn off the integration at any time by selecting Remove Gusto on the same page. No employees will be removed from either system if you turn off the integration.
Which employees are synced between Gusto and Ethena?
To reduce administrative overhead, Ethena treats Gusto as the source of truth for employee information. Ethena syncs all W2 employees found in Gusto with a valid email address and job location.
The sync will occur every hour to ensure any new employees are captured early. In the Ethena Team Members page, users managed through Gusto have the Gusto "g" logo between their email address and location.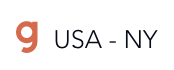 Information about contractors (1099 employees) will not push to Ethena.
What information is transmitted between Gusto and Ethena?
The employee information pulled from Gusto into Ethena is:
Name

Email address

Work state

Managerial status

Department/office
Can I choose to manage team members manually instead of via Gusto?
Yes. If you would like to manage a team member manually instead of via Gusto, take the following steps:
1. Head to the Team Members page.
2. Find a team member's row in the list and click the three dots menu on the right.
3. Click the link to Manage this user manually.
4. Edit fields as needed.
5. Click Save Employee.

Is everyone on Gusto auto-enrolled in each course?

By default everyone will be automatically enrolled in a course (if this is enabled) when they are added into Gusto. Once they are sent over to Ethena, they will be assigned training based on the courses you have set to auto-enroll. You will need to use a CSV to enroll them in any courses for which auto-enroll is not enabled.

Once the Gusto icon is no longer showing next to the employee name, you'll be responsible for managing that employee within Ethena. You can also transition folks by un checking the sync with Gusto box when editing their details. Gusto will no longer automatically update employee information for this individual.