You're an employee at your company and you need to raise a concern with the team. How can I do this? We're here to help guide you through the process of sending a report through Ethena's Anonymous Reporting tool.
From inside the Learning Center you can send out a report to your company either as an anonymous reporter, or you can choose to include your name. Look for the megaphone icon:

Or alternatively you can find the reporting form either in the top right of the page OR in the side menu as shown below.
This will then take you to the Raise a Concern page which starts you off with some FAQs about the process and how Ethena plays a role in the reporting process and what we do to protect your identity and information. It also contains some other handy information for your reference to get you prepared before you send a report.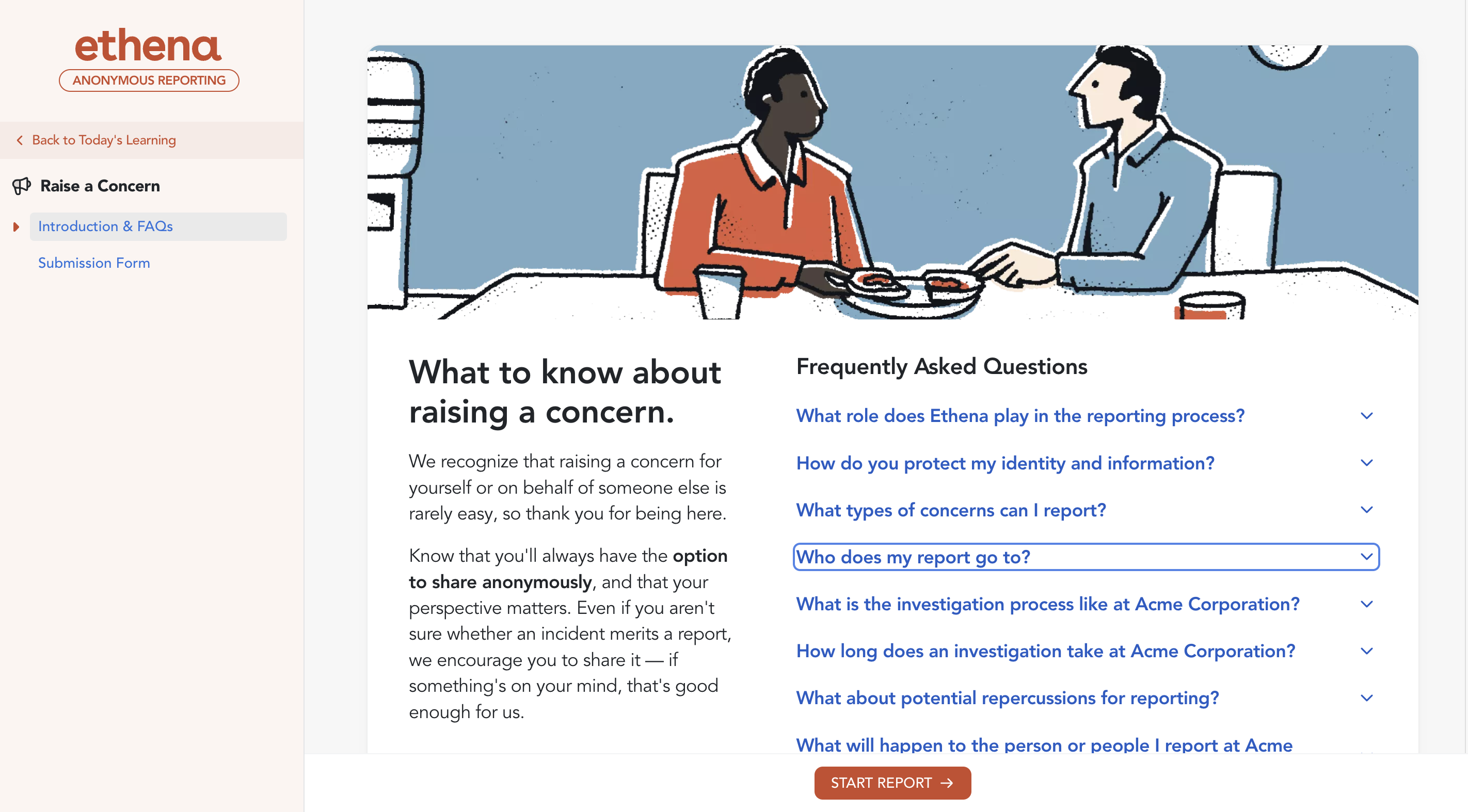 At the bottom the you can then start your report and will be be directed to the next page with these questions:
If you would like to be anonymous
If you will allow your admin team to reach out to you after you submit this
Details of the incident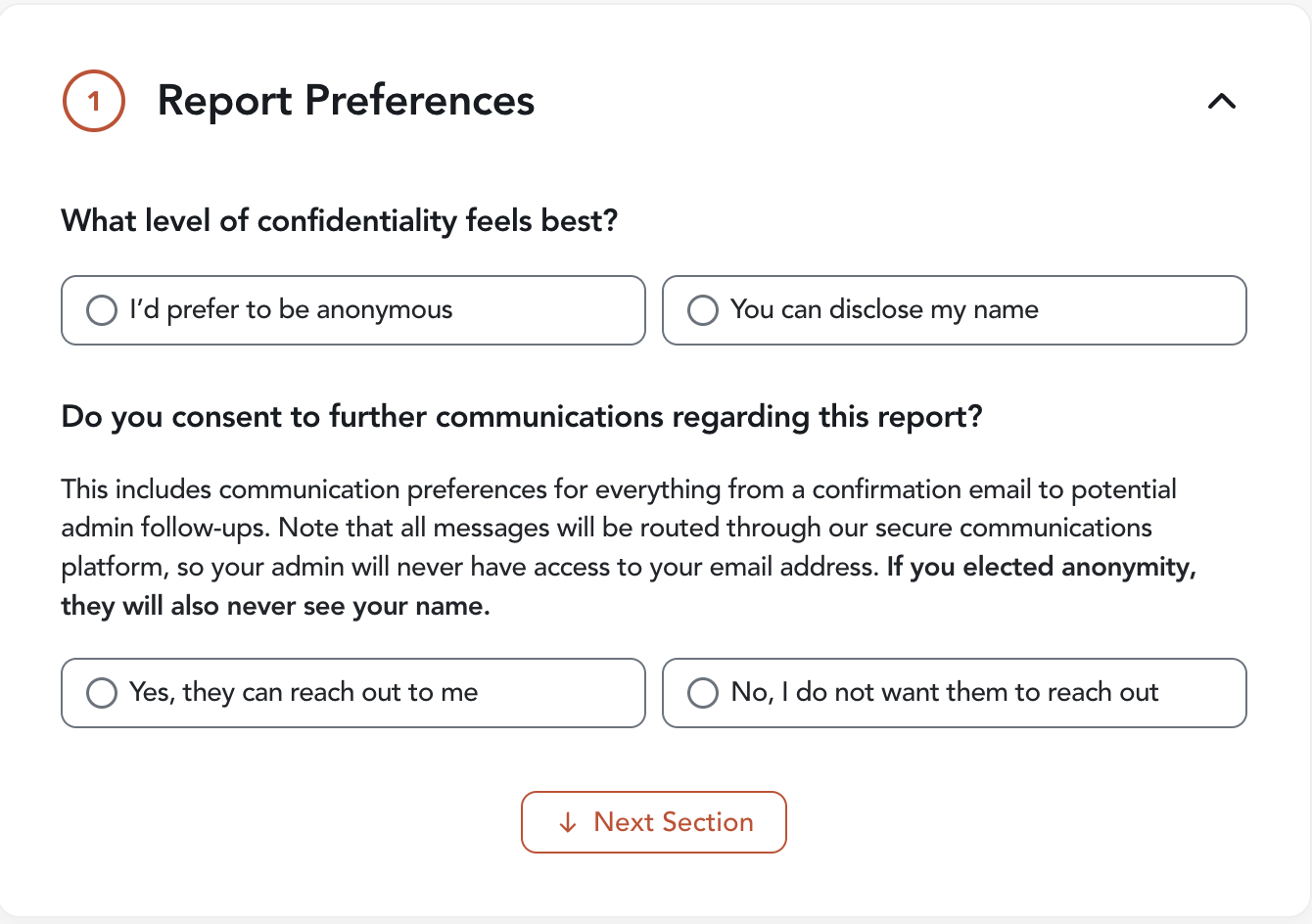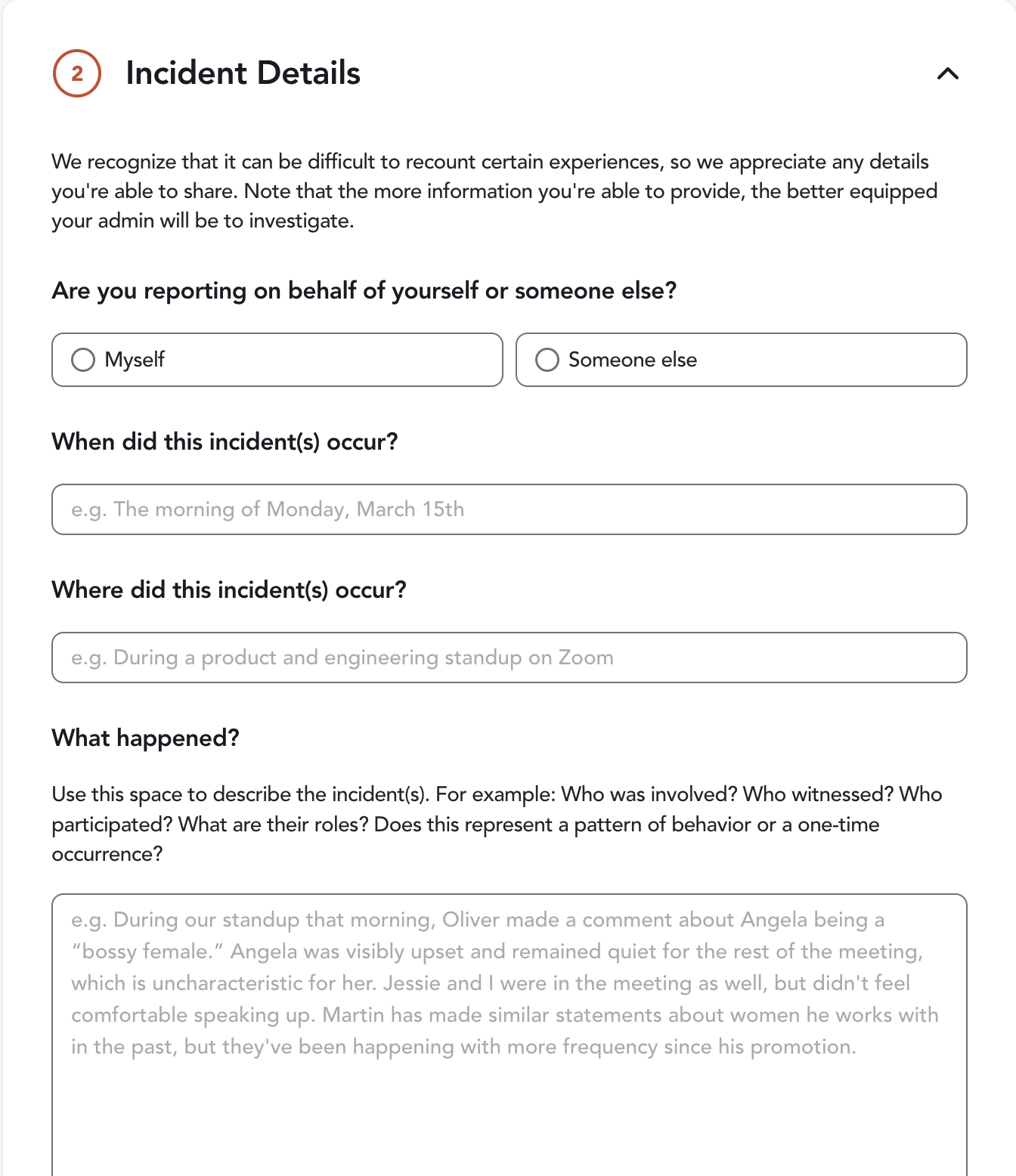 Once this is done you can submit this to your organization. You will then get a confirmation page that the report has been sent and received.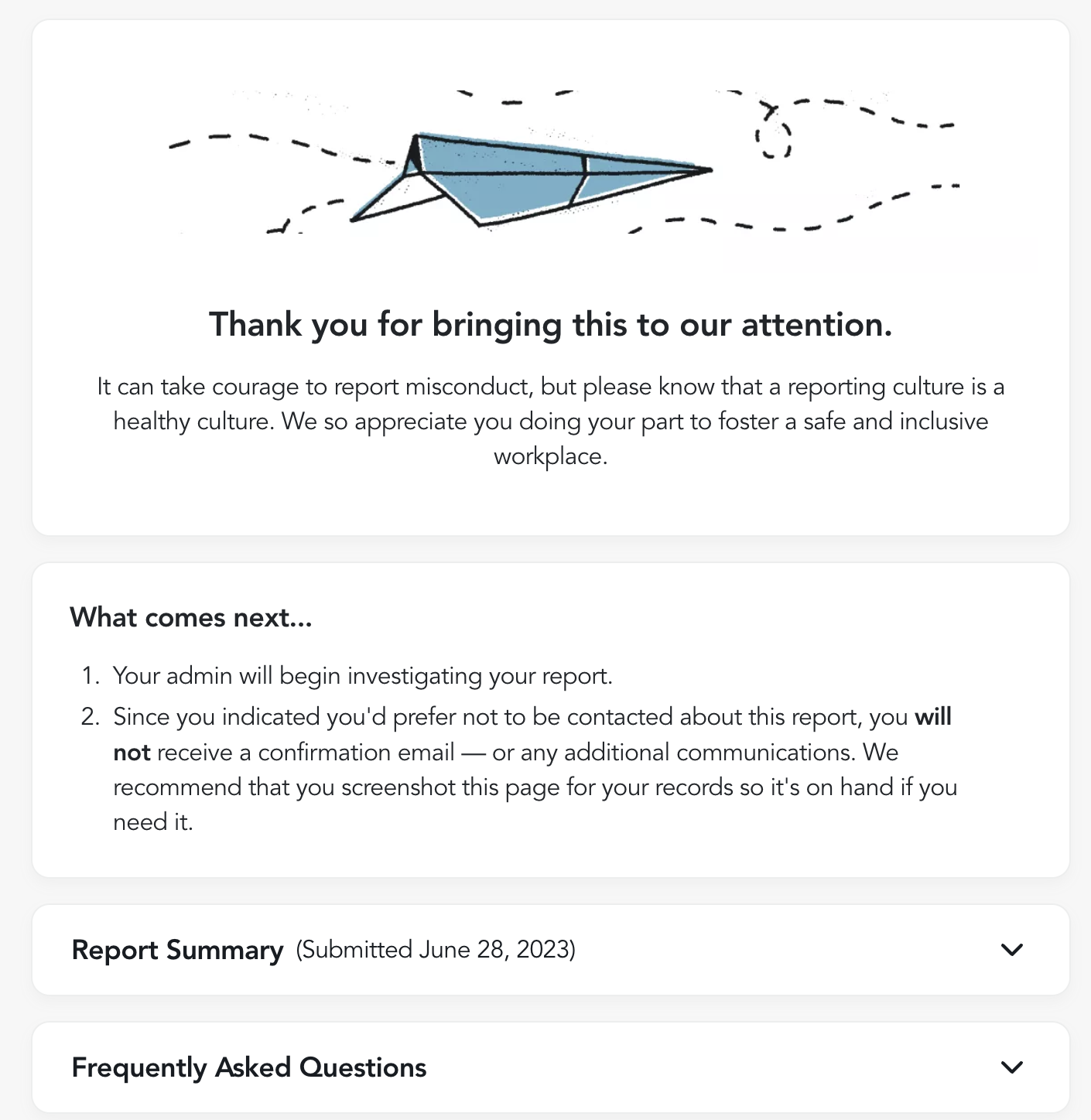 Thanks for your submission. If you have any questions about the process, please feel free to reach out to us at support@goethena.com and we'll be happy to assist.