You may wish to send a reminder to all folks in your organisation who have not yet completed all outstanding training assignments. We go into detail here on how you can do this!
If you need to remind your team to complete their Core Learning, what you can do is go onto the assignment, and then click one of the two reminder buttons at the top for either:
Within Deadline or Incomplete.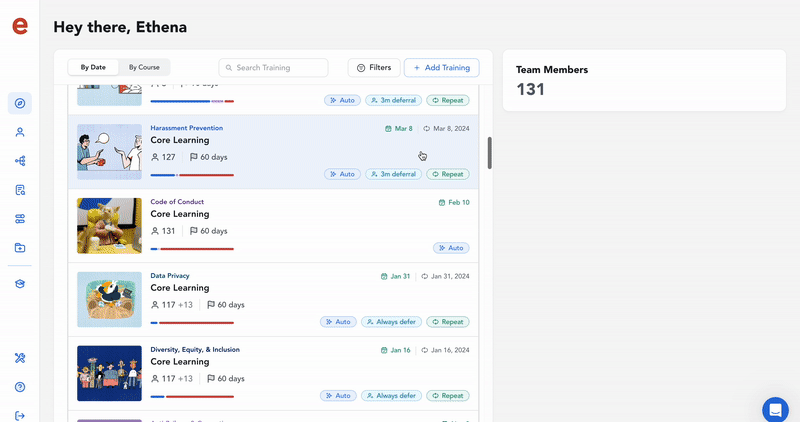 Alternatively if you would like to send a reminder for all assignments (Core Learning & Continuous Learning) the below gif demonstrates how this is done.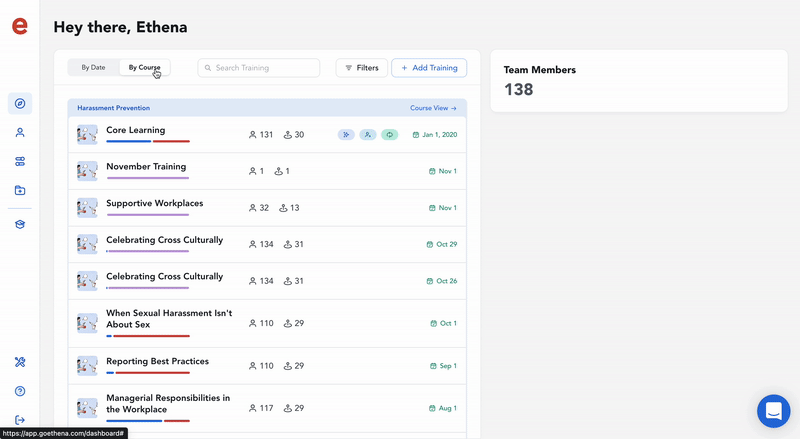 Pick the course you would like to send reminders for, in the example above I used Harassment Prevention Core Learning.
Filter by course, and the click the "Course View" text to open it up.
Once these are selected, you can click on the "Send Reminder" button below the red Incomplete text.
This will now send email/Slack reminders to all folks who have outstanding training to complete!