The Account page of the Ethena Admin Hub is where admins can manage a number of key settings on an ongoing basis.
This page consists of six tabs:
Company Information
Company Policies
Billing
Integrations
Notifications
Resources
Company Information
On the Company Information tab, admins can:
View and edit company information
Assign a custom field to the Ethena learner CSV
Company Policies
This area lets you add links to internal company policy documents. Once you have added these, they will then become available to all of your learners within their learning center, allowing them to access them directly while they train. We've even got a handy template for making your own policies if you need some examples to refer to.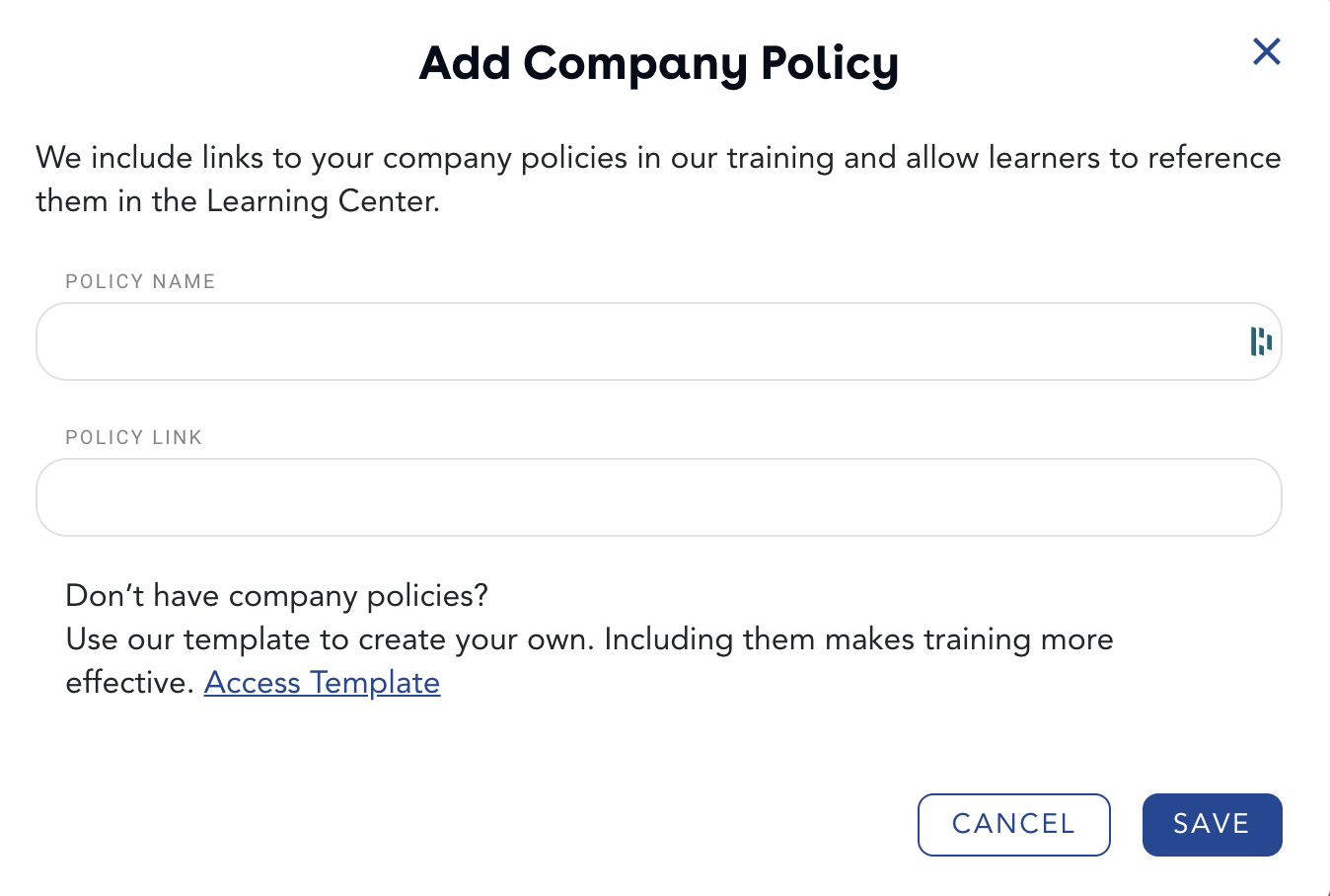 Billing
For customers paying via credit card, the Billing page shows both information about the current credit card on file, as well as a record of all invoices. This information will not appear for customers paying via separate invoice. For questions about invoices, reach out to support@goethena.com.
Integrations
The integrations page is where admins can enable and manage integrations with HRIS's and notification partners such as Slack and Zoom Chat.
Notifications
On this page, you can keep track of where notifications are being sent out (be that via email or Slack) and how often you would like reminders to be sent for outstanding training.
Resources
The Resources page provides admins with accesses to resources for rolling out Ethena to their organizations, selecting learners' training locations, etc. This includes: