When submitting a report, employees have the option to opt into additional communications with reporting tool admins (they can do so regardless of whether or not they choose to remain anonymous).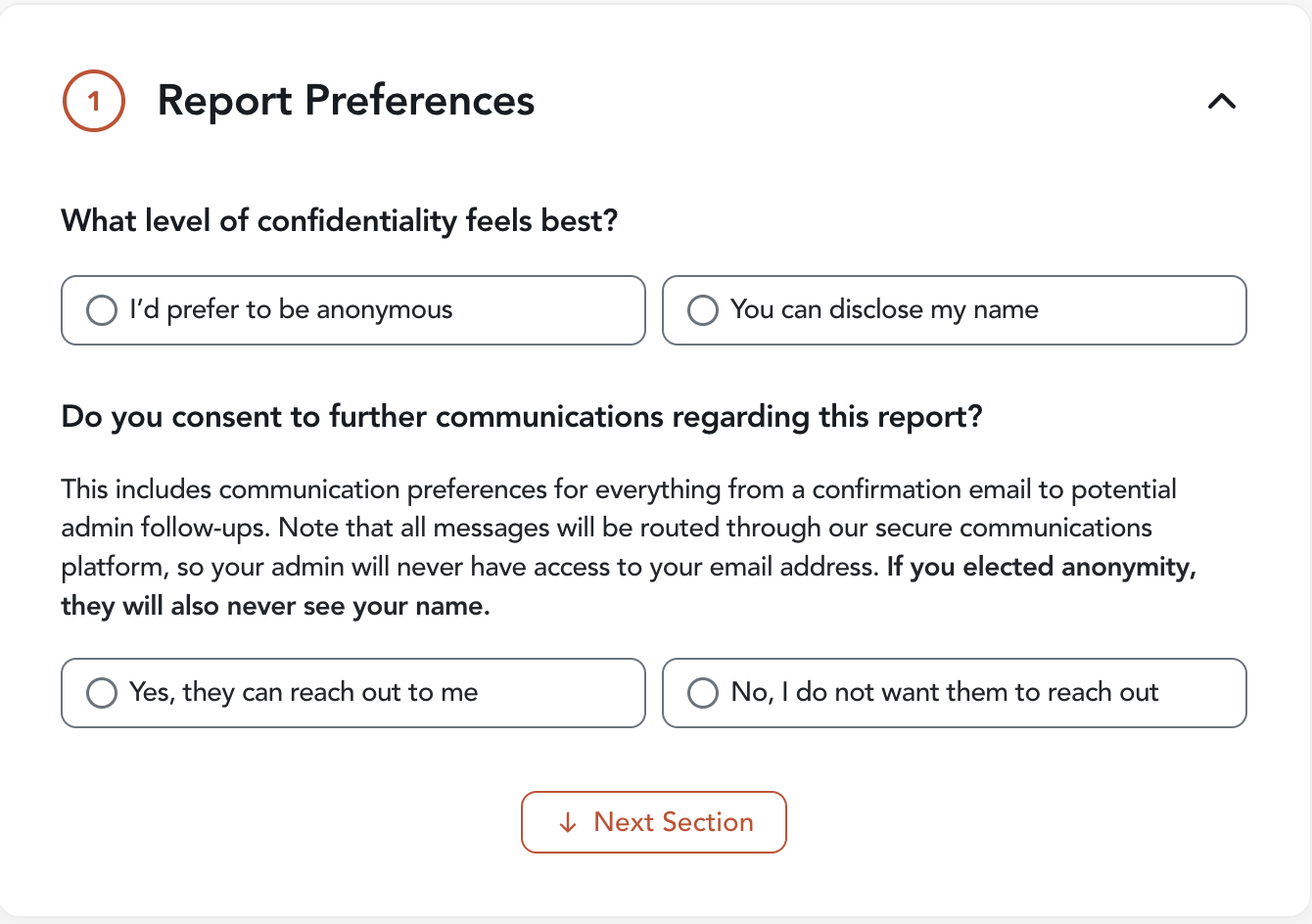 To reach out to an employee who has reported a concern:
Click the "Contact Reporter" button in the top right corner of the case.

This will then open a pop out window that looks like this: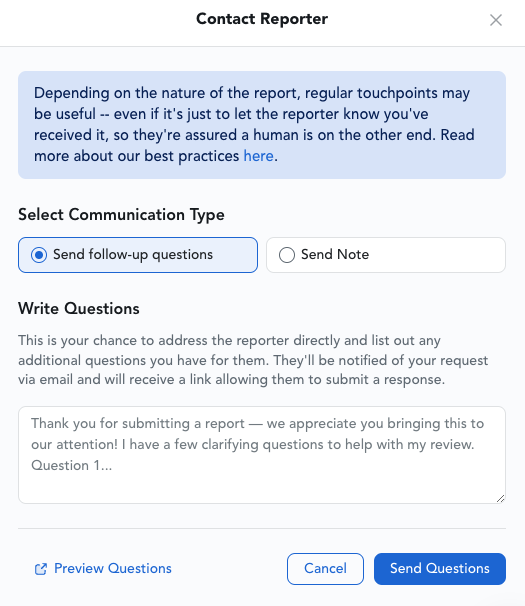 Click the blue Send Questions or Send Note button at the bottom of the modal.
Note that you can also preview your questions to see how they will appear in the reporter's portal.
You will receive an email notification when the reporter replies.