Ethena's Hotline & Case Management tool allows admins to request additional information from reporters as part of their investigations. All messaging between the admin and the reporter takes place within the Ethena platform, and if the reporter has chosen to report their concern anonymously, their name and email address will never be shown to the admin.
When an admin requests additional information from the reporter, the reporter receives an email notification like this one:
INSERT PICTURE
When the reporter clicks "View Questions", they are taken to the Ethena portal to view the specific questions and submit their responses.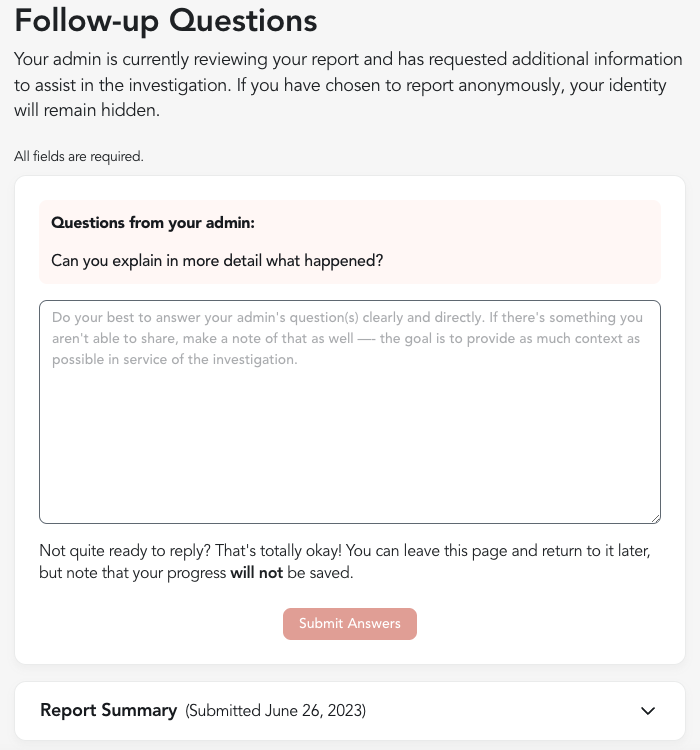 Note: Notifications are only sent via email, not via Slack or ZoomChat.