Team members on board? yup. Pre flight snacks? check. co-pilot? on standby. "I think we're good to go".
Just before you take-off for your training we have a pre-flight check list that we think is a very handy launch pad.
Adding Team Members
Just in case you don't have anyone in their seats yet, you can add team members with two different workflows!
Via HRIS:

If you use one of our

partner HRIS tools

, go to the

Integration Settings page

and follow the prompts to set up your integration. This will then allow a one-way data transfer from your HRIS into Ethena meaning that any updates you make in your HRIS will be reflected in Ethena! Neat huh?



Via CSV:

In lieu of an HRIS integration, you can upload a CSV of learners on the

Team List page

(

see instructions here

). Much more suitable for adding teams of 10+ folks at the same time!
Setting up Notifications
Once on the notifications tab of the account page, you will be greeted with two options to set up:
Automated Training & Survey Notifications
Upcoming Assignment Reminders


These are to remind folks they have new training and/or training that is outstanding and needs to be done. Or in other words fasten their safety belts tuck up their tray tables and seats in upright positions.

We suggest starting off with weekly notifications is a good starting point and it will help to make sure that the day of the week chosen aligns with your chosen launch date (aka annual training date).
Just to note: Notifications are sent out on your launch date at 10am local time.
You may wish to send yourself a test notification in order to see how they look and to be sure they are all working! You can do this on the Team Members page > Click the three dots next to your entry > "Send test notification". And just like that, it'll be deployed to your inbox!
Did you know you can also set up notifications to be sent via Slack with our integration? Pretty neat huh?
Adding Courses and a Core Learning assignment
If you have not already done this, you will want to be sure you have a course set up.
Head on over to the dashboard and commence setting up a new Automated Core Learning assignment.
From here you can keep our default settings, and get to Core Learning for your specific course scheduled for your chosen annual training date! Almost ready to go.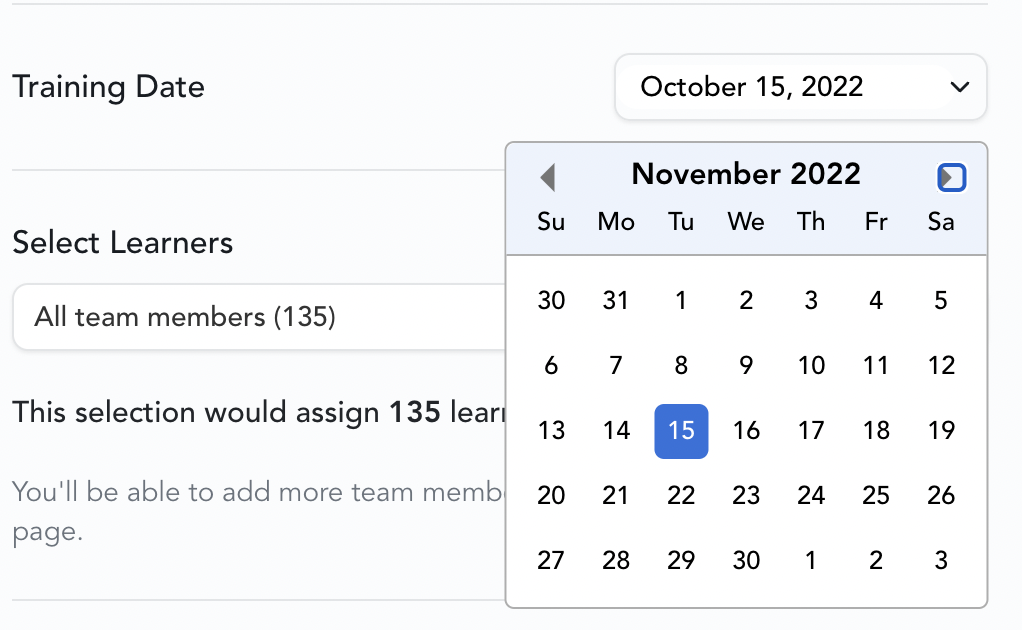 Add Ethena to your allowlist
You may need to work with your IT team on this, but we highly recommend doing this just to be 100% sure our notifications will be sent out to your team! Instructions can be found here: Adding Ethena to your allowlist
If you are using SSO
Make sure to check that all users have app access enabled to that they can sign in from day one! This will help to reduce a bumpy journey.
Announcing to your team
The last part before you can get airborne with training is to let your team know that you will be taking off soon!
We have a handy resource here that covers some best practises for launching this to your team 2 weeks prior and throughout your training journey.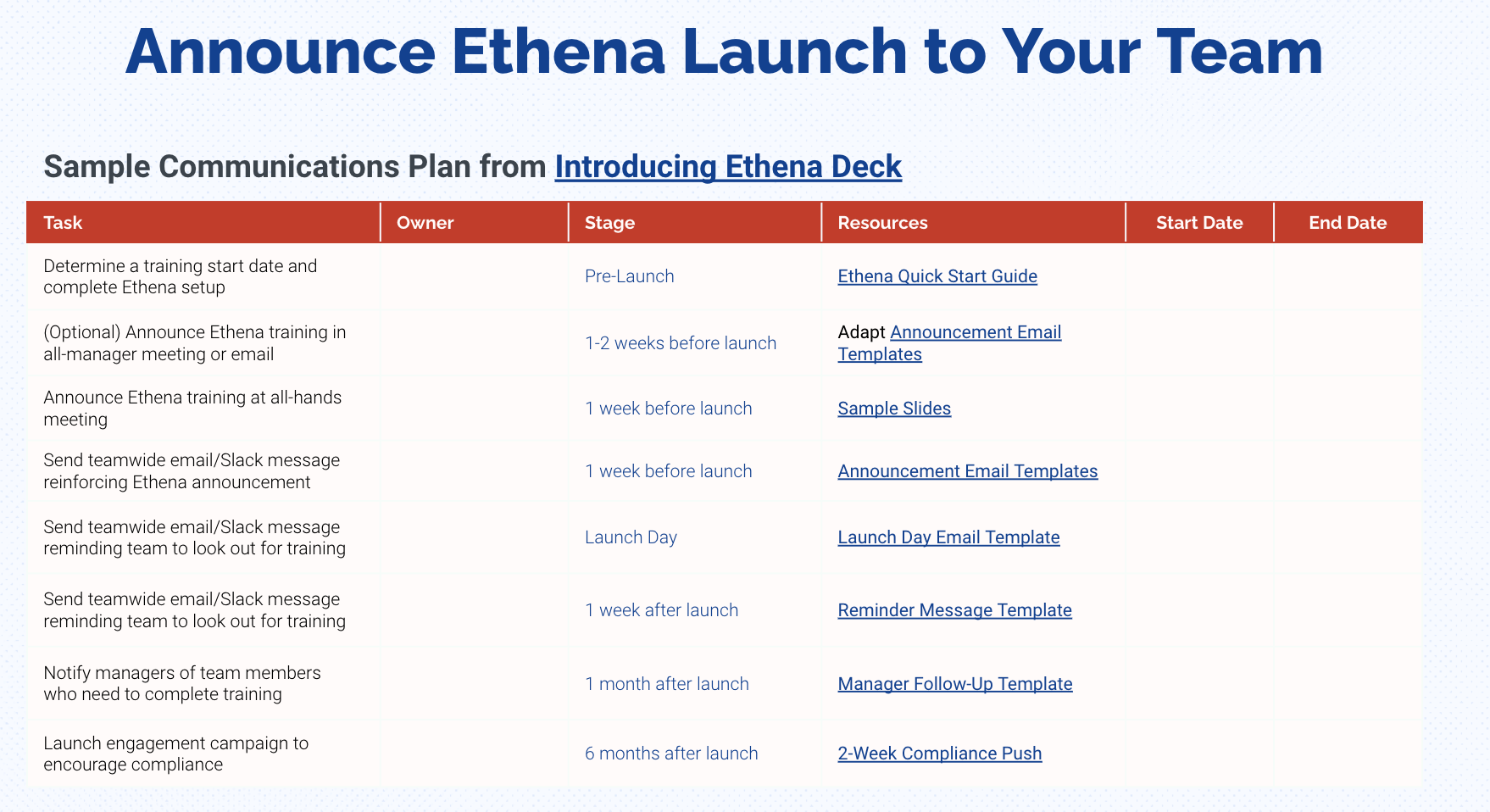 If you have any questions, our in flight crew (support) will be happy to help you. Just send a message to support@goethena.com and our team will be happy to assist in making your journey with Ethena as smooth as possible!