Are you trying to change your annual training date? Would you prefer a different time of year to push training to your team?
Thankfully we have a handy tutorial for you!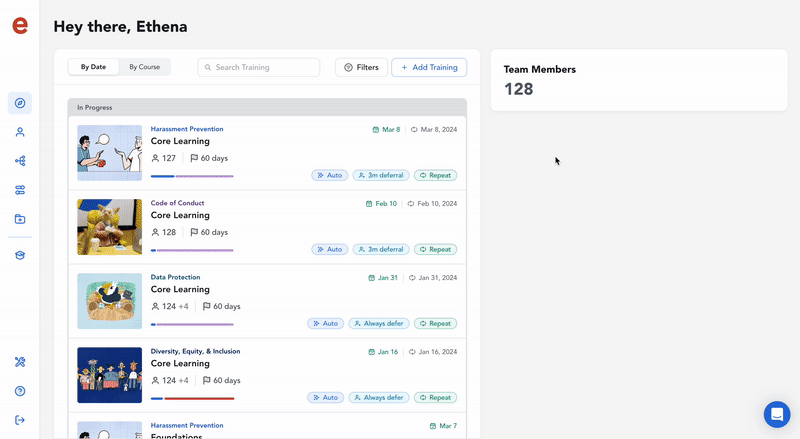 Instructions for editing a training assignment in Ethena:
What you will want to do is head to the specific assignment, and then check the edit box shown in the below screenshot.





This will then open the following interface where you can change the training date. Just pick a day in the calendar drop down menu and then save. You are done!

Training will now be sent out on this date each year as a recurring assignment.